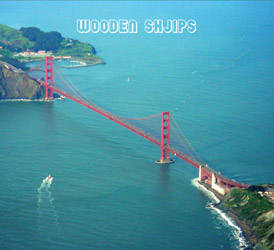 TRACK 1
"Black Smoke Rise"
From Wooden Shjips' West (Thrill Jockey)
Liner notes: Fire up the incense, turn on the black lights, and let your mind float downstream with this sludgy dose of neo-psyche-delia, mixing fuzzed-out guitars, funeral-parlor organ, and murky voices to ominous effect.
Behind the music: Fronted by Ripley Johnson (half of Moon Duo), this San Francisco quartet launched in 2003 as a vehicle for untrained musicians to explore new sounds. Eschewing convention, the band gave away all 300 copies of its 10-inch vinyl debut. And yes, there is a "j" in "Shjips."
Check it out if you like: The Velvet Underground, The Doors, and German minimalist greats Neu!
Click here for more music features from Mother Jones.