Facts matter:
Sign up
for the free
Mother Jones Daily
newsletter.
Support
our nonprofit reporting.
Subscribe
to our print magazine.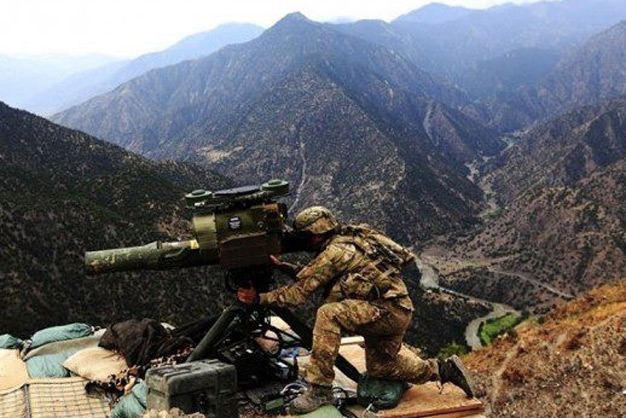 Staff Sgt. Frankie Berdecia of Alpha Company 2nd battalion 27th infantry (the Wolfhounds), operates a TOW missile system at Observation Post Mace in eastern Afghanistan's Kunar province near the border with Pakistan on August 28, 2011. Photo by the US Army.