Facts matter:
Sign up
for the free
Mother Jones Daily
newsletter.
Support
our nonprofit reporting.
Subscribe
to our print magazine.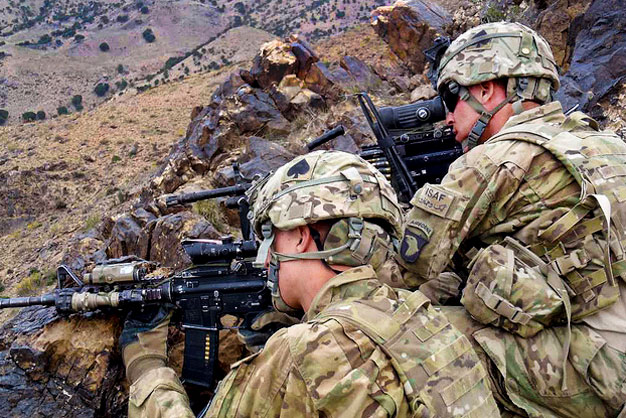 Soldiers from Company C, 1st Battalion, 506th Infantry Regiment, 4th Brigade Combat Team, 101st Airborne Division, Task Force Currahee, pull security from the top of a mountain in Paktika province during Operation Surak Basta III on June 23. Photo via US Army.