Facts matter:
Sign up
for the free
Mother Jones Daily
newsletter.
Support
our nonprofit reporting.
Subscribe
to our print magazine.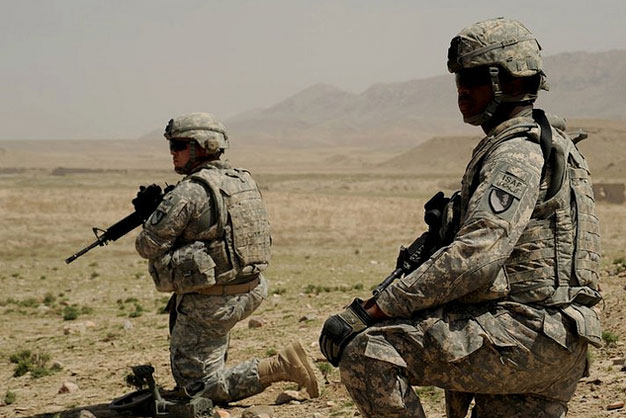 U.S. Army Spc. Justin Lance (left) and Pfc. Tyquan Dozier, 59th Mobility Augmentation Company, 8th Engineer Battalion, Fort Hood, Texas, provide security during a route clearance mission in Zabul province, Afghanistan, March 25, 2011. Photo via US Army.