Facts matter:
Sign up
for the free
Mother Jones Daily
newsletter.
Support
our nonprofit reporting.
Subscribe
to our print magazine.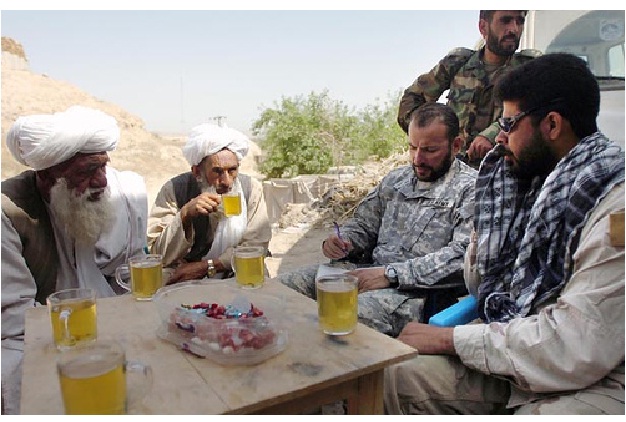 SANGIN, Afghanistan – A special forces company commander meets with village elders and 1st Kandak, 209th Afghan National Army Corps, counterparts to discuss military operations in the Sangin District area at an undisclosed forward operating base in Helmand Province April 13. Photo via US Army.