Facts matter:
Sign up
for the free
Mother Jones Daily
newsletter.
Support
our nonprofit reporting.
Subscribe
to our print magazine.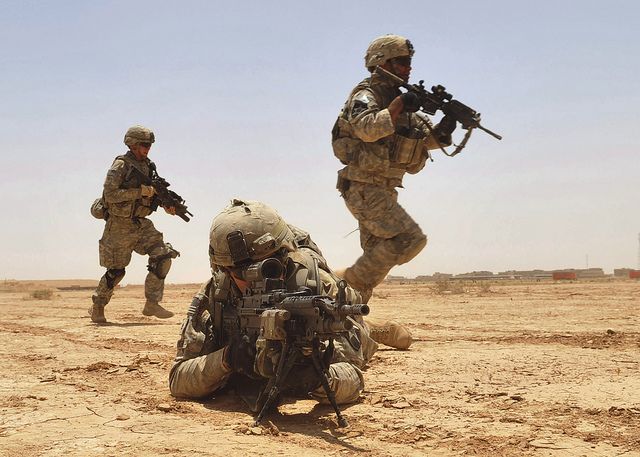 US Army Pfc. Robert Parker (2nd from left) provides fire support for his squad members during a live-fire exercise at the Kirkush Military Training Base in the Diyala province of Iraq on June 27, 2010. Photo via the US Army by Petty Officer 2nd Class Ted Green.