Facts matter:
Sign up
for the free
Mother Jones Daily
newsletter.
Support
our nonprofit reporting.
Subscribe
to our print magazine.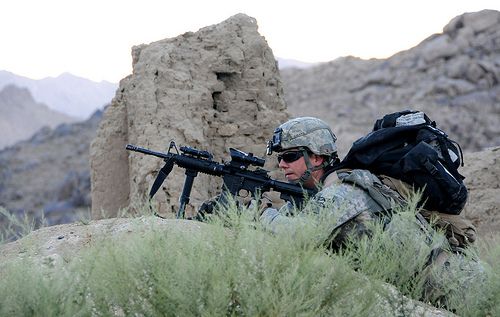 US Army Pfc. Justin Coats, from Red Tank, 1st Platoon, Delta Company, 1st Battalion, 4th Infantry Regiment, keeps watch on a patrol near Forward Operating Base Baylough, Afghanistan, on June 16, 2010. Photo via the US Army by Staff Sgt. William Tremblay.