Facts matter:
Sign up
for the free
Mother Jones Daily
newsletter.
Support
our nonprofit reporting.
Subscribe
to our print magazine.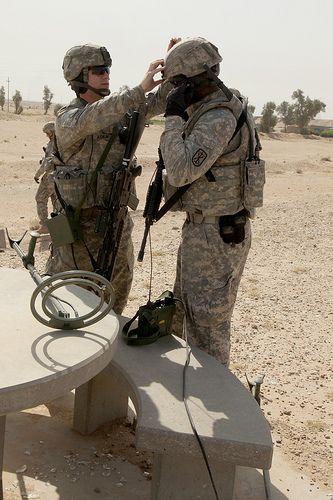 US Army Sgt. Joshua Adkins from Williamsville, N.Y., helps Spc. Julius Thomas from Grandview, Mo., attached to the Guardians Maneuver Element, 17th Fires Brigade get his equipment on during a patrol in Basra, Iraq, on June 4. Photo via the US Army.