Facts matter:
Sign up
for the free
Mother Jones Daily
newsletter.
Support
our nonprofit reporting.
Subscribe
to our print magazine.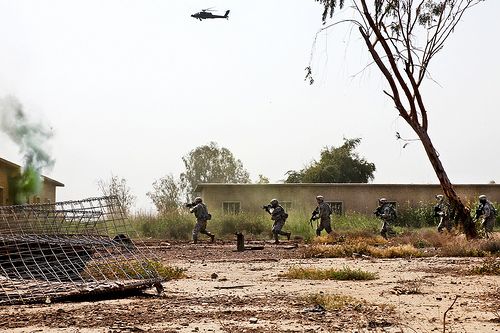 A US Army AH-64 Apache attack helicopter provides aerial security while Iraqi army soldiers conduct an air assault operation in Taji, Iraq, on March 29, 2010. Photo via the US Army.